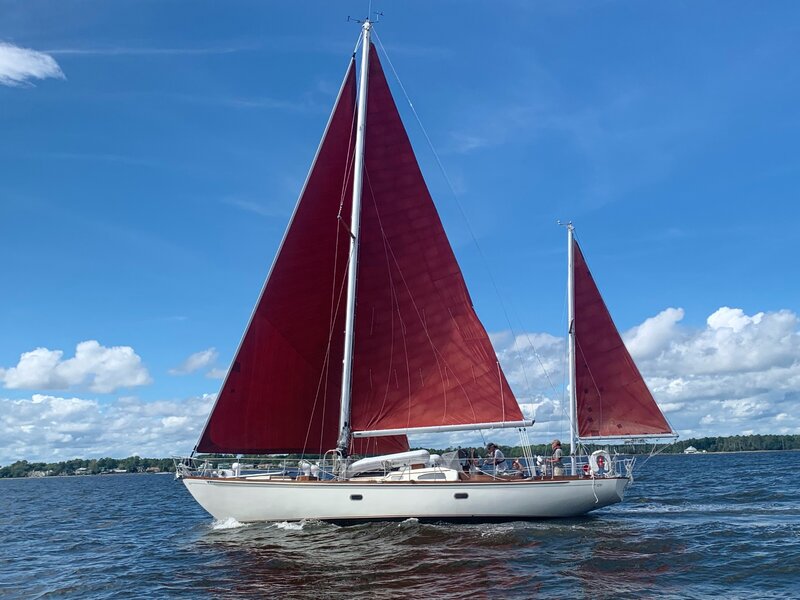 ---
News
1 September 2022: We are back at Mathews point after doing reapirs and re-rigging at Zimmerman's in Oriental.
---
April 2022: We are t Zimmerman's in Oriental re-outfitting the boat.
---
19 October 2021: We are at Matthews Point Marina in North Carolina and the work begins! Come on over for a visit! We love making new friends!
---
9 October 2021: We are on our way from Maryland to North Carolina! Now at Solomon's Island
---
Sept 15th 2021: We are working on our website, and of course Grace. We are preparing for our trip south for the winter.
---
May 8th 2022: We are are Zimmerman's Marine in Oriental having work done.